Things are getting spooky!
It's the most wonderful time of the year! And of course I mean it's Halloween!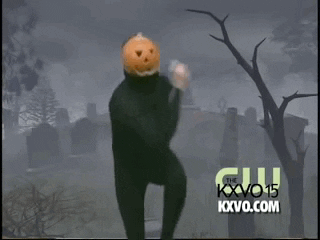 While I still haven't found the portal to Halloweentown, the PNW is pretty charming in October. The leaves are changing and soon there will be hoards of children dressed in adorable costumes begging for candy.
Elyse's has all sorts of treats for everyone young and young at heart this fall. We can take almost any treat and make it into a festive display. Our decorated shortbread cookies are always a hit, and we can customize cupcakes and other desserts to fit any party theme.
Whether you just need a tray or two of some snacks to bring to a party, or you want the full catered experience, Elyse's has got you covered!
One more, because who does't enjoy a vouge-ing pumpkin person?